Do you bare your soul and heart to Him?
Do you open all your innermost, secret parts to Him?
Do you acknowledge all your faults to Him?
You know the ones you don't want anyone to know about?
Do you realize that He already knows you so well that there is no part of you that is hidden from Him?
Regardless of your hidden faults,
and we all have them.
Regardless of the walls that we put up,
God knows us better than we know ourselves.
We only have to acknowledge our faults,
missteps and sins and tell Him we are sorry
and He will forgive us
Do we know our little children so well
that there is nothing they can do
that we don't know about?
Do we forgive anything our children do
when they say they are sorry? Of course!
God is our father and He will do the same for us.
There is no reason to try to hide anything from Him. He knows it anyhow.
The best part is that
He will help us through any problem
we may have if we only go to Him.
He's just waiting for us to say:
"Daddy, I have this problem, this concern."
Talk with Him all about it.
And He will help you through it.
It's so freeing to know that He knows
everything there is to know about you.
God is the blue sky in the midst of the grayest clouds.
He sees the beauty and solutions behind all our issues and problems.
He is aware of every wart, every pimple,
every thought, every desire that you have.
He knows everything you ever did
or even thought about doing.
He knows every word that ever came out
of your mouth, including the ones you didn't say.
In His eyes, you are naked and He loves you.
So open up. Lay it all out for Him
and feel the incredible love
that only He can give.
Give your all to Him and let Him work on you
and your life.
Get ready for the ride of a lifetime.
Nothing in all creation is hidden from God's sight. Everything is uncovered and laid bare before the eyes of him to whom we must give account. Hebrews 4:13
God is waiting for you.
Nature is sleeping awaiting the touch of Spring to bring new life.
Is your soul sleeping awaiting you to reach out for God's touch of new life.
Commentary:


Right now it is early spring. We get periods of very cold and periods of really warm weather. The ground is bare. Nature is still sleeping. Trees are bare.
Everything is exposed. I do hear birds sing at times and have seen robins in the yard. This is a messy, dirty time of year. We like to call it the "mud season." My kitchen floor shows it at times.
My life is like that, very messy. However, my "mud season" never ends. My life never stops being messy and dirty.
I have learned that God sees me as an open book and I've stopped trying to hide anything from Him.
I've also learned how very much He loves me with all my faults and failings.
If I just let Him, He will take my messy, life and make me as beautiful as the most glorious Spring day.
Just as the spring flowers grow out of the mud and dirt,
God makes our lives blossom with His love.
This is love: not that we loved God, but that he loved us and sent his Son as an atoning sacrifice for our sins. 1John 4:10
******************************************
Do you ever wish you had a closer relationship with God? Do ever wish for a true heart connection with your Father? Jane has the gift of transparency in her writing. She shares her struggles and victories in establishing just such a connection.
I know this is NOT Christmas time BUT this is a really sweet book that I just had to write about. The spirit of love and friendship never go out of season. This is the story of 2 boys who discover the real meaning of Christmas and want the season to never end. I borrowed it from Knapps Station Library and really enjoyed it.
The great Dr. Billy Graham discusses the immense happiness that can be found by living the Beatitudes given by Jesus in the Sermon on the Mount. Another book borrowed from the Knapps Station Library that I heartily recommend.
This is the story of Ruth as told to young David by his grandfather Obed. King David was Ruth's great grandson and he never got to meet her. However, he never tired of hearing about her. It was a delight to read.
******************************************
Knapps Station Community Church sends children to Camp Mandaville each year.
Mandaville Camp & Retreat Center, operating under BCM International, has been offering Christian summer camp and retreat experiences to the North Country since 1974. With a winterized lodge, creation center meeting area, seasonal cabins, and 2 outpost campsites, we offer year-round programming for all ages. It is our desire to evangelize and disciple people of all ages for Jesus Christ through Bible-based camp and retreat experiences that will result in a deeper personal commitment to Christ and active involvement in a local church.
******************************************
God's Will and Prevailing Prayer
This new blog post by my friend Jean Oathout deals with surrendering to the Holy Spirit and actively seeking the will of God. It ties in very well with the bible study we are currently having at Knapps Station Church about listening for the voice of God.
*****************************************
Learning to Love in Simple Ways
is the Jane Ault's new blog post. She gives simple and effective ways to improve your "love life" with the rest of the human race and with God.
*
****************************************
Raise a prayer force for Christian
prisoners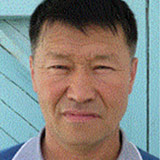 Marat Niyazaliev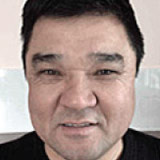 Yklas Kabduakasov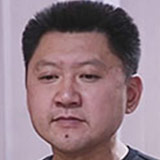 Yuri Pak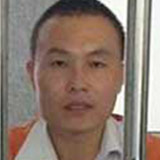 Zhao Weiliang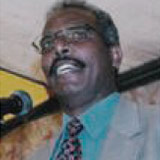 Dr. Kiflu Gebremeskel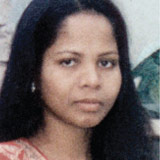 Asia Bibi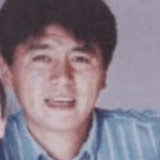 Alimujiang Yimiti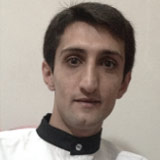 Ebrahim Firouzi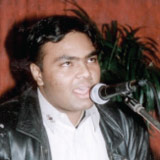 Imran Ghafur
Hassan Abduraheem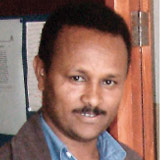 Haile Nayzgi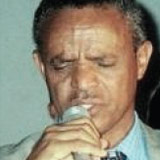 Kidane Weldou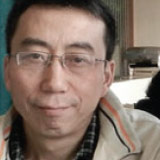 Lacheng Ren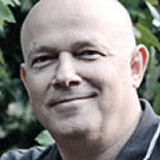 Petr Jasek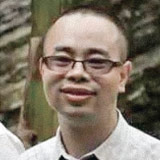 Yang Hua
******************************************
Blessing
May our Loving Father bless you with the knowledge that He loves you with all your faults and failings.
Know that He loves you enough to die a terrible death so you can spend eternity with Him - if you choose to accept His invitation.
May you be blessed with the wisdom to accept His invitation and spend eternity in bliss.
And may your life be as beautiful as this sunset!
******************************************
All photos taken by Debbie and Tim McEwen
unless otherwise noted-
used with permission
All bible reference from the NIV
unless otherwise noted
If you are interested,
you can click on the Blog Archive
dates
on the
top right side of this post
to connect
to previous blog posts
I would love to hear from you either on the
comment section of this blog post
or through my email